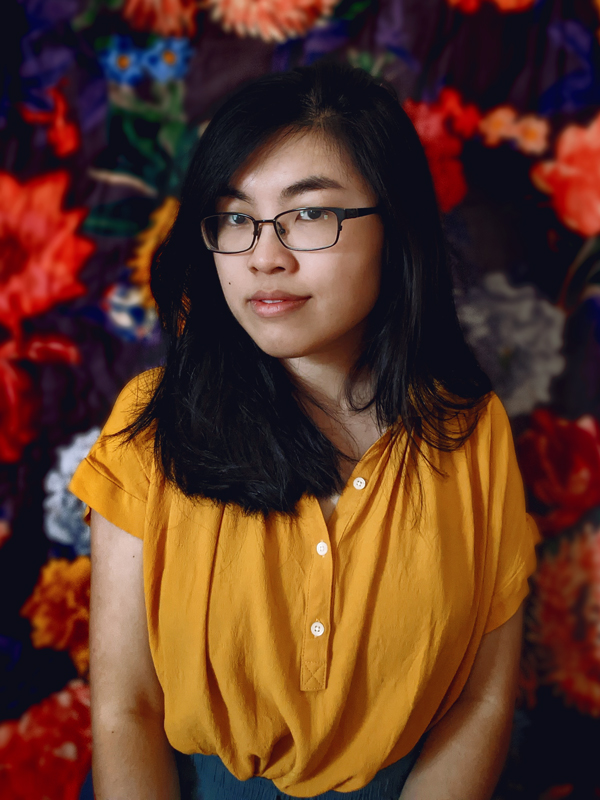 Gina Chen is an author, software engineer, and occasional artist. She spent most of her life thinking she hated writing, until she churned out a few hundred thousand words of fanfiction and decided that maybe she was a writer. She tells stories about (anti)heroines, the unfortunate creatures who love them, and the kind of cleverness that brings trouble in its wake.
She resides in sunny Southern California.
+ Works +
Published
"Fools", Foreshadow YA (Issue 2, Feb 2019)

Ahma says my parents were a pair of fools. Runaways, who bartered the promise of my mother's womb to a witch to escape a kingdom that would sooner see them dead than in love.
Currently Writing
VILE VILE VIOLET, a darkly comedic fantasy

A witch. A prince. A curse. A kiss.
You think you know the story, but this is no fairy tale.