VIOLET MADE OF THORNS
Book 1 of a YA fantasy duology, coming 2022 from Delacorte Press
Violet is a prophet and a liar, influencing the court as Seer with her cleverly phrased—and not always true—divinations. Honesty is for suckers like the oh-so-not-charming Prince Cyrus, who plans to strip her of her title once he's crowned.
After the king asks her to falsely prophesy Cyrus's love story for an upcoming ball, Violet awakens a dreaded curse about the prince's future bride. Her wits may protect her in the ruthless court, but they can't protect her against fate—nor the doomed attraction growing between her and the prince . . .
For readers interested in:
a sharp-tongued Asian antiheroine and diverse cast!
a bickering love/hate trainwreck of a romance!
fairytale balls and side-eyeing the monarchy!
You are interested?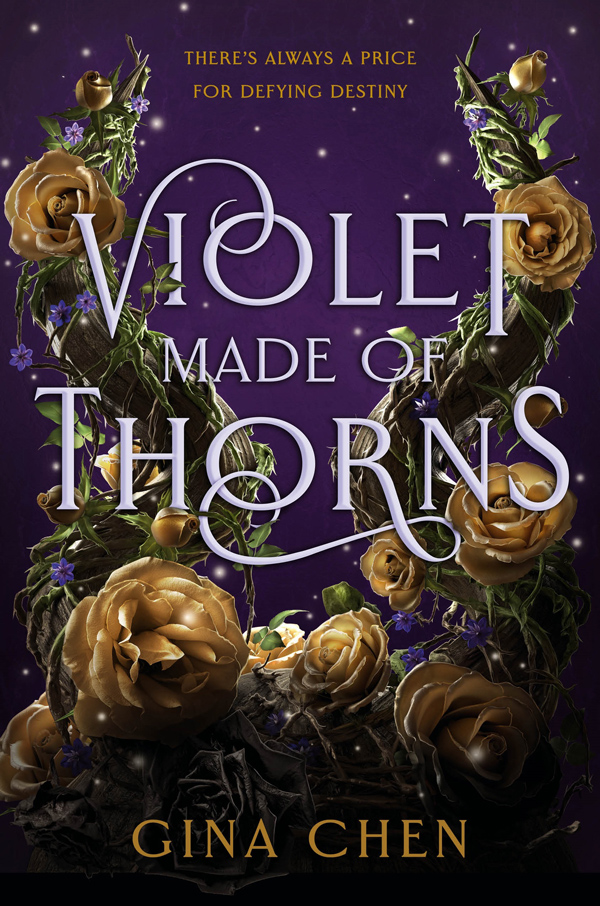 Short Stories
"Fools" - Foreshadow: Stories to Celebrate the Magic of Reading and Writing YA
Now available from Algonquin Young Readers. Also available to read online at Foreshadow YA.
Ahma says my parents were a pair of fools. Runaways, who bartered the promise of my mother's womb to a witch to escape a kingdom that would sooner see them dead than in love.
Buy now
Praise for Foreshadow and "Fools"
With 'Fools,' Gina Chen has written a lush, compelling fantasy that transports the reader to a very unusual island. The main character Fanny is instantly lovable (despite her apparent lack of a heart) and the moment I hit the last page of this jewel of a story, I was desperate for more.
— Sabaa Tahir, #1 New York Times bestselling author
[★] Each story shines. An enduring anthology, appropriate for classroom use and recommended for all teen readers.
— School Library Journal
Standout stories are rich with fresh perspective and nuance: . . . charming, clear-eyed "Fools" introduces an unconventional demon to an island full of fairy tales' leftover girls.
— Publisher's Weekly